Hearing Aids Liverpool
Silverberg Opticians & Hearing Aids Liverpool, Merseyside is pleased to announce the arrival of Quantum™ micro CIC, a tiny, comfortable in-the-ear hearing solution that delivers the highest fidelity, most natural listening experience in virtually any situation. So tiny it is nearly invisible, this discreet ultra-comfortable in–the-ear solution is so small, only you will know you are wearing it.
"Many new hearing instrument wearers are looking for the smallest possible device to address their hearing loss," commented Maurice Sudell, Head Audiologist at Silverberg Opticians & Hearing."

The Insera micro CIC responds perfectly to this need by offering an industry leading size, while still providing natural sound and the advanced features that Insera™ offers."
Insera micro CIC is completely hassle free, thanks to the latest state of the art technology including SmartFocus – a unique technology that seamlessly adjusts hearing instrument settings to make speech clearer and fade unwanted noise comfortably into the background when you're listening environment changes.
"We also aim to provide all our customers with a premium service, as well as premium products. Whether you are a current hearing aid wearer or are somebody whom virtual invisibility and excellent hearing performance are the top priority, we trust that our fully qualified audiologists will provide you with a service that sets us apart from the high street retailers."
We invite you to learn more about the tiny Insera micro CIC and the natural listening experience it promises. Please call us on 0151 709 2012 or visit www.silverbergopticians.co.uk
Ask the expert – Maurice Sudell, Head Audiologist at Silverberg Opticians & Hearing answers your hearing loss questions: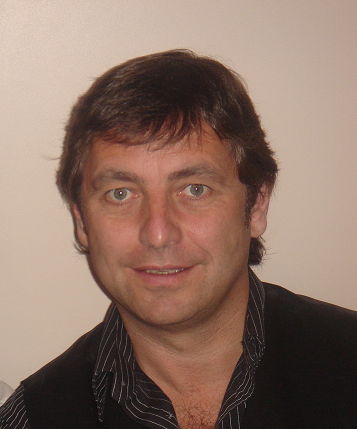 Q: What should I do if I think I have a hearing loss?
Recognising that you may have a hearing loss and accepting that you may need to take action is the first important step to better hearing. By taking this step, you'll not only learn if you have a hearing loss, you'll learn about the variety of things you can do to address it.
At Silverberg Opticians & Hearing, our qualified audiologists are trained to identify, treat and prevent hearing loss and will provide comprehensive clinical and counselling expertise.
During the hearing evaluation, your audiologist will conduct a number of tests to determine whether you have a hearing loss and whether hearing instruments are right for you.
Q: I don't want people to notice that I am wearing a hearing aid, how discrete can they be?
Hearing instrument technology has improved dramatically over the last few years. Our fantastic new hearing instruments are really small, and because they fit slightly deeper in the ear canal than your average hearing instrument, they are virtually invisible when worn. That means you get all the benefits of better hearing without anyone understanding how you do it.
This tiny device automatically adjusts to different environments and includes high speed processors and clarity enhancing features to ensure you get to enjoy all the great things that life has to offer. With our new "invisible" hearing instruments, conversations with friends and family, an evening out in your favorite restaurant or a night in front of the TV can once again be enjoyed with the confidence that whilst people might notice the difference in your hearing, they definitely won't notice your hearing loss.