As a veteran myself I am highly motivated to ensure that as many veterans as possible take advantage of the Veterans Hearing Fund.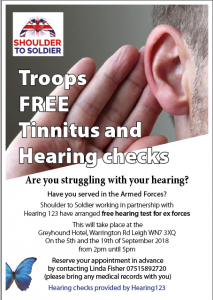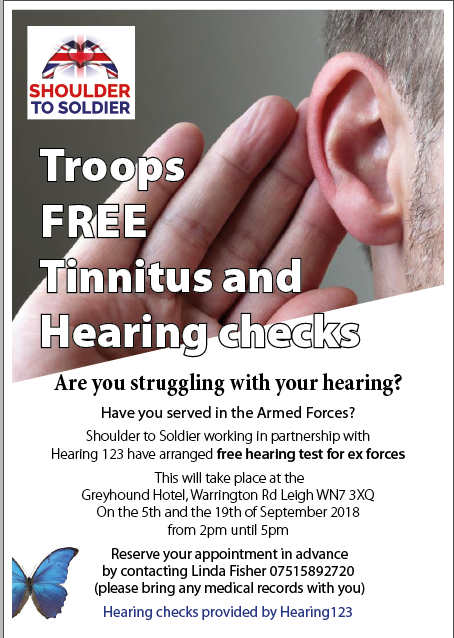 Another successful session yesterday at the Greyhound Hotel in Leigh.
Veterans of all ages who have served from WW2 up to Afghanistan turned up to undertake a hearing test,
Those who have a hearing loss will be submitted to the Royal British Legion to see if they qualify for funding to enable them to hear better.
State of the art equipment is to be provided to those who qualify.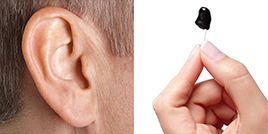 An example of the type of hearing aid available
Contact me for a free assessment,