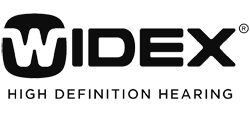 Widex Unique
The Widex UNIQUE hearing aid pushes back the barriers of what you can hear with a hearing aid. Louder and softer sounds. More conversation. In fact, all the important sound details around you. But not every day has to be an adventure.
Whether you're riding up a mountain or riding down the road, UNIQUE lets you comfortably hear more sounds wherever you are, whatever you are doing.
LIVE LIFE LARGE
What makes UNIQUE better than other similar hearing aids?
A wider sound picture – so you can hear both soft and loud sounds in comfort
The best wind noise reduction system available, so even in windy environments you can still hear speech
It detects your listening situation automatically and makes sure you hear the right sound at the right time in the right place
CAPTURES MORE SOUND
WIDEX UNIQUE hearing aids capture all the sounds you need, from the highs to the lows, from the loud to the very quiet. No other hearing aid can provide you with such a wide range of comfortable, audible sounds.
PURE, CLEAN SOUND
Only UNIQUE can reduce unwanted soft sounds and maintain useful soft sounds (such as quiet speech). And when you're outdoors, UNIQUE significantly reduces wind noise, no matter what the conditions.
ANYWHERE, ANYTIME
WIDEX UNIQUE hearing aids cleverly and quickly adapt to any situation you find yourself in. So you can easily separate speech from noise. And enjoy supreme sound in any environment.
Widex's hearing aid range
Entry Level
Unique 110 – Introduced to replace the Widex Dream 110, the device incorporates Widex's newest U-Platform processing chip, along with the rest of the Unique range, which allows it to pick up even the quietest and softest sounds. It has 4 channels and features technology such as noise reduction and a Personal Audibility Extender, helping high-frequency sounds to be heard effectively by those suffering from profound high frequency hearing loss, by converting them to a lower frequency range.
Lower Mid Range
Unique 220 – A higher spec version of the 110, with 6 channels and added features such as TruSound Softener, which rapidly reduces the volume of sudden loud sounds, to provide a more comfortable listening experience. An incorporated Sound Diary also allows for the wearer to easily adjust the sound level by keeping track of any manual volume changes.
Upper Mid Range
Unique 330 – In addition to all of the features of the lower spec versions of the Unique, the 330 has Digital Pinna which aims to improve sound quality and spatial awareness of the listening environment, by learning how the real-ear picks up certain frequencies, replicating them and delivering through the hearing aid.
Premium
Unique 440 – The most technologically advanced hearing instrument of the Unique range has 15 channels and pulls together all of Widex's best features, as well as advanced InterEar technology, which brings both compression, noise reduction and directionality. The device also includes a Partner Monitor to send a warning signal if wireless connection is lost between two synchronized hearing aids.
Example Widex Prices, please contact us for latest deals.
| Manufacturer | Model | Price per ear |
| --- | --- | --- |
| Widex | Beyond 440 | £1,795 |
| Widex | Beyond 330 | £1,399 |
| Widex | Beyond 220 | £1,195 |
| Widex | Beyond 110 | £995 |
| Widex | Unique 440 – Passion / Fusion / Super440 | £1,599 |
| Widex | Unique 330 – Passion & Fusion | £1,299 |
| Widex | Unique 220 – Passion / Fusion / Super220 | £1,099 |
| Widex | Evoke 440 | £1795 |
| Widex | Evoke 330 | £1399 |
| Widex | Evoke 220 | £1195 |
| Widex | Evoke 110 | £995 |
| Widex | Power Shells for RIC's | £79 / ear |
| Widex | Accessories | On Request |