Understanding Hearing Loss
For most people hearing loss occurs gradually, so you may not notice the signs right away. Some of the most common signs of hearing loss include:
People sound as though they are mumbling.
You can hear people talking but cannot understand them.
Hearing conversation in background noise, like restaurants, is very difficult.
Family and friends notice your hearing loss and make mention of it.
You have to turn the TV volume louder than what others find comfortable.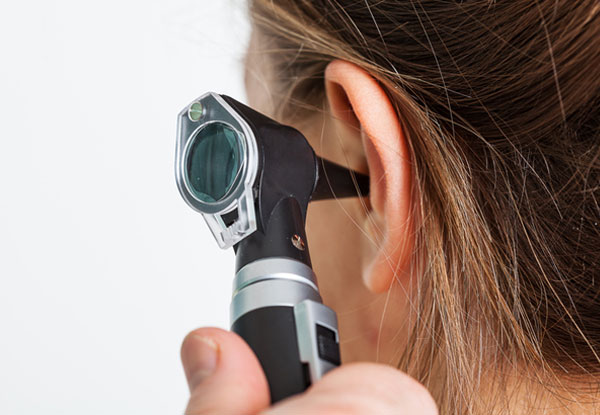 Numerous recent studies have shown that untreated hearing loss affects our emotional and social well-being, our relationships with friends and family, and overall quality of life.
For individuals still in the workplace, hearing loss can have a negative impact on income potential as well. The good news is that we provide the latest hearing aid technology that is proven at providing hearing and communication solutions for our patients.
Causes of hearing loss
Hearing loss can be the result of damage to any one of these sections.
Causes in the outer ear

Typical problems with the outer ear (A) include ear wax plugs and infections of the auditory canal. Usually, addressing these problems is very easy. But it is important to act quickly in order to avoid hearing damage.
Causes in the middle ear

Inflammation, fluid behind the eardrum, perforations of the eardrum and otosclerosis (a stiffening of the bones in the middle ear) are the most common problems to interfere with middle ear (B) function.
Most outer and middle ear problems can be addressed effectively with medication or surgery. If this is not possible, permanent hearing loss can be compensated with a hearing aid in most cases.
Causes in the inner ear

The majority of hearing issues concern the inner ear (C). The most common cause is the natural aging process. But loud noise, taking some types of medication, or skull fractures can also have a negative influence on a person's hearing ability.
These influences damage the fine hair cells and affect the transmission of signals to the auditory nerves. Usually, inner ear hearing loss cannot be addressed medically. However, this type of hearing loss can be corrected with a hearing aid in most cases.
Hearing loss caused by an outer or middle ear defect is called conductive hearing loss. Damage to the inner ear, is called sensor neural hearing loss. If both types occur together, the condition is called mixed hearing loss.
Get Started
10% Off Your Hearing Test
Testimonials
What People Are Saying
I just wanted to tell you that the Oticon Exceed Hearing Aids you recently supplied are fantastic.
Your reccomendation has proven correct, they are making my life much easier. Speech recognition and sounds are so much clearer since I started wearing them, to the extent that friends and family have noticed and commented on the improvement in my hearing.
Many thanks for your excellent service and support.
When I discovered I had acute hearing problems, I contacted Hearing 123.
 I was received with great xxx and the personal and professional service I recieved was a tremendous support
I would have no hesitation recommending Hearing 123, xxxx