At Sudell Hearing we have a state of the art Hearing Aid Centre where we can provide Hearing Aid Tests, fit Hearing Aids and most of all give our clients the very best hearing aid advice and all at a reasonable cost. We have plenty of outlets all over Leigh, Wigan, St Helens, Liverpool, Manchester and more, contact us for your nearest.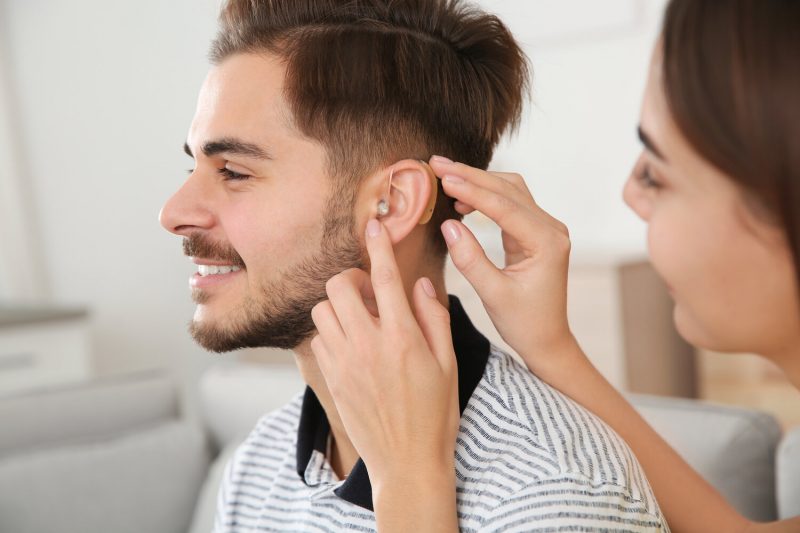 Sudell Hearing has always believed that selecting where to get your hearing aid from is possibly even more important than selecting the model.
A good hearing aid dispenser will ensure you get the best model for your hearing loss and your lifestyle.
It's important to have good advice so that you can make an informed choice, you wouldn't buy a car, a TV or house without looking in to it and asking questions first, so don't take a chance with something as important as your hearing.
There are many types of instrument available; all our instruments are provided with a guarantee of satisfaction.
We are happy to provide home visits in the following towns, Leigh, Wigan, St helens, Warrington, Bolton, Bury, Lymme, Altrincham, Prescott, Widnes, Liverpool, Huyton, Knowsley, Kirkby, Culcheth, Newton-le-Willows and surrounding areas
We also offer the following services:
Hearing aid repairs. Speedy repair to all makes of instrument
Accessories. Batteries, wax guards, specialist telephones,
Reprogram. if you require updating, retesting and reprogramming
Industrial testing. on site or at you work premises
Hearing protection. For work, music monitors or motorcycle
Insurance quote. if you have lost or broken your aid and need a quote
We supply and fit all leading makes and are completely independent which means that you get the best instrument for your hearing loss and requirements, we supply:
Unitron Hearing Aids
Oticon Hearing Aids
Puretone Hearing Aids
Resound Hearing Aids
Starkey Hearing aids
You can get in touch via our contact page here, where all our contact information is listed.
Get Started
10% Off Your Hearing Test
Testimonials
What People Are Saying
I just wanted to tell you that the Oticon Exceed Hearing Aids you recently supplied are fantastic.
Your reccomendation has proven correct, they are making my life much easier. Speech recognition and sounds are so much clearer since I started wearing them, to the extent that friends and family have noticed and commented on the improvement in my hearing.
Many thanks for your excellent service and support.
When I discovered I had acute hearing problems, I contacted Hearing 123.
 I was received with great xxx and the personal and professional service I recieved was a tremendous support
I would have no hesitation recommending Hearing 123, xxxx